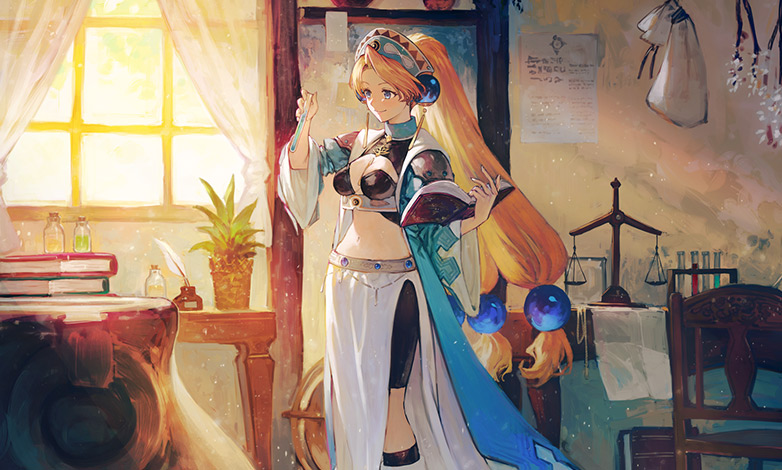 Atelier Marie: The Alchemist of Salburg is a role-playing video game developed by Gust Co. Ltd. and released in Japan for the PlayStation console in 1997. The game was soon ported to the Saturn and Microsoft Windows, and later PS2 and Dreamcast. The game never recieved an official English translation at the time.
Koei Tecmo have announced a new remake of the game for modern platforms.
The main character, Marie, She is a subpar student at the Royal Academy of Magic (commonly known as the academy). One day, her teacher gives her an alchemy atelier for her graduation exam. Her graduation exam that will take place five years later will require her to create an item that will satisfy her teacher. In order to do this, she'll need to improve her alchemy skills, gather materials for synthesis, and earn money for reference books and tools, as well as hire adventurers. There's a lot to do with synthesis, battles and requests! Where to start is up to the player! Players can find their own way to enjoy the game as they aim to graduate from the academy.​
The game follows the story of Marie, a young girl who dreams of becoming an alchemist. Atelier Marie was the first game in the Atelier series and helped to establish the series' signature gameplay mechanics, such as the alchemy system and time management elements. The game received positive reviews for its charming characters, engaging gameplay, and unique mechanics. It has since become a cult classic among fans of the series and the RPG genre.
The game will be available from July 13th 2023 on PS4, PS5, Switch and Steam. Find out more about the game at the dedicated website.