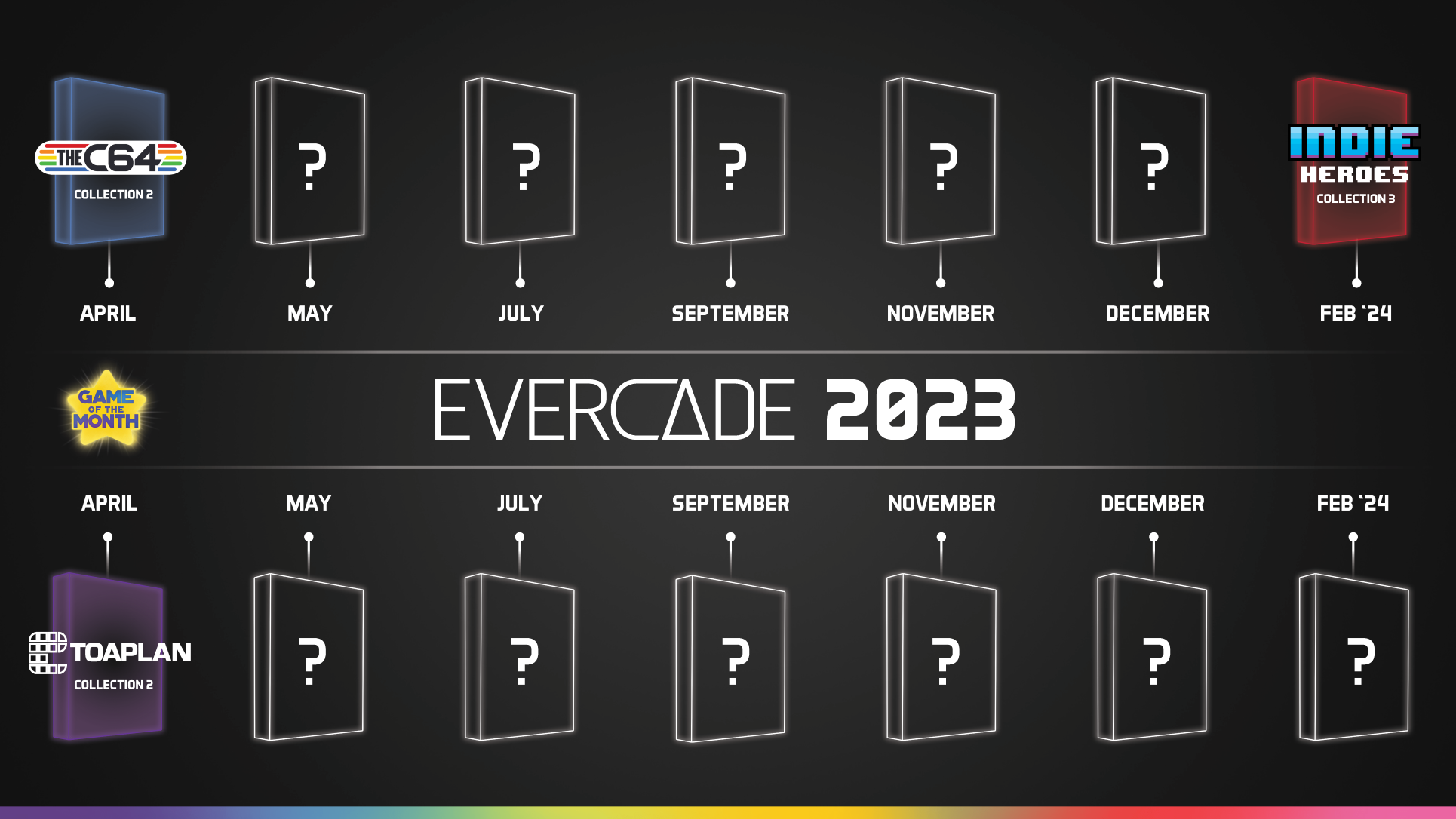 Yesterday, Blaze Entertainment shared information about
the next two Evercade carts
, and today they have shared even more news about the
Evercade
line-up for 2023.
Game of the Month Season 2 returns in April 2023. This time it will be available for both Evercade VS and EXP users. Nine more games will be available over the course of 2023, with a new game each month replacing the previous month's game. All this will culminate in the release of Indie Heroes Collection 3, which will feature all the Game of the Month games, plus extra titles not included in the monthly feature. This cartridge will be released in February 2024. The first game will be announced in March.
Piko Interactive Collection 1 joins the legacy carts. It will no longer be produced as of February 2023. There is plenty of stock still on sale at retailers however. This joins previous legacy carts, that will no longer be produced. (Namco 1, 2; Technos Collection 1; Oliver Twins)
At least 14 carts are planned for 2023. This year will see Evercade's first "Collection 3", as well as a first collection of Amiga games from a yet to be announced publisher. Blaze say that there will be at least two arcade cartridges, two home computer cartridges, two indie focused cartridges (in addition to Indie Heroes Collection 3) and new publishers!
What games are you hoping to see for the Evercade in 2023?