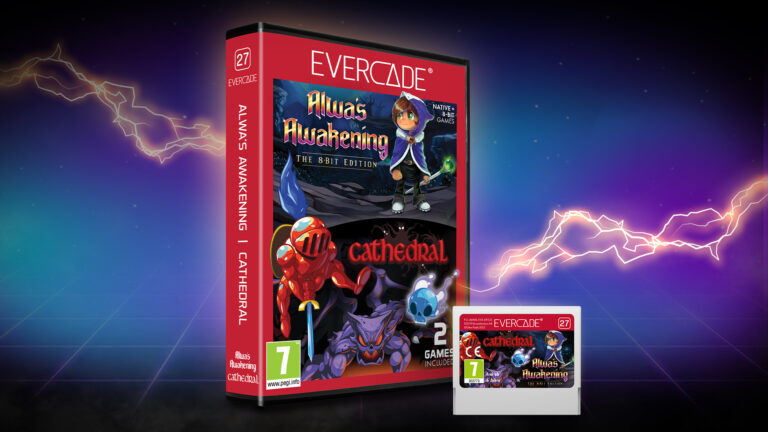 Blaze Entertainment have announced their upcoming dual cart: Alwa's Awakening & Cathedral. While Alwa's Awakening is an emulated version of the NES version of the game, the version of Cathedral is native to the
Evercade
.
In Alwa's Awakening you play as Zoe, a young girl tasked with the liberation of Alwa from evil beings. With your magic staff you will jump and fight your way through a massive interconnected world, solving puzzles and defeating enemies along the way.
You wake up in a world with no recollection of how you arrived there, and immediately you have one quest – to get out! Cathedral brings over 600 rooms, multiple upgrades, secrets and puzzles for you to explore along with lots of treasure to find! Use the elemental orbs to find out who you are and defeat the fearsome guardians protecting them.
Cathedral was first released by Decemberborn in 2019 for Switch, Windows, Linux and Mac; and is the first non-emulated Evercade game.
The collection is due to launch in October and pre-orders are open from the end of July.
There's still some Evercade announcements to happens soon and it appears once of which will be a Commodore 64 collection, making it the first time that home computers are represented on the platform.