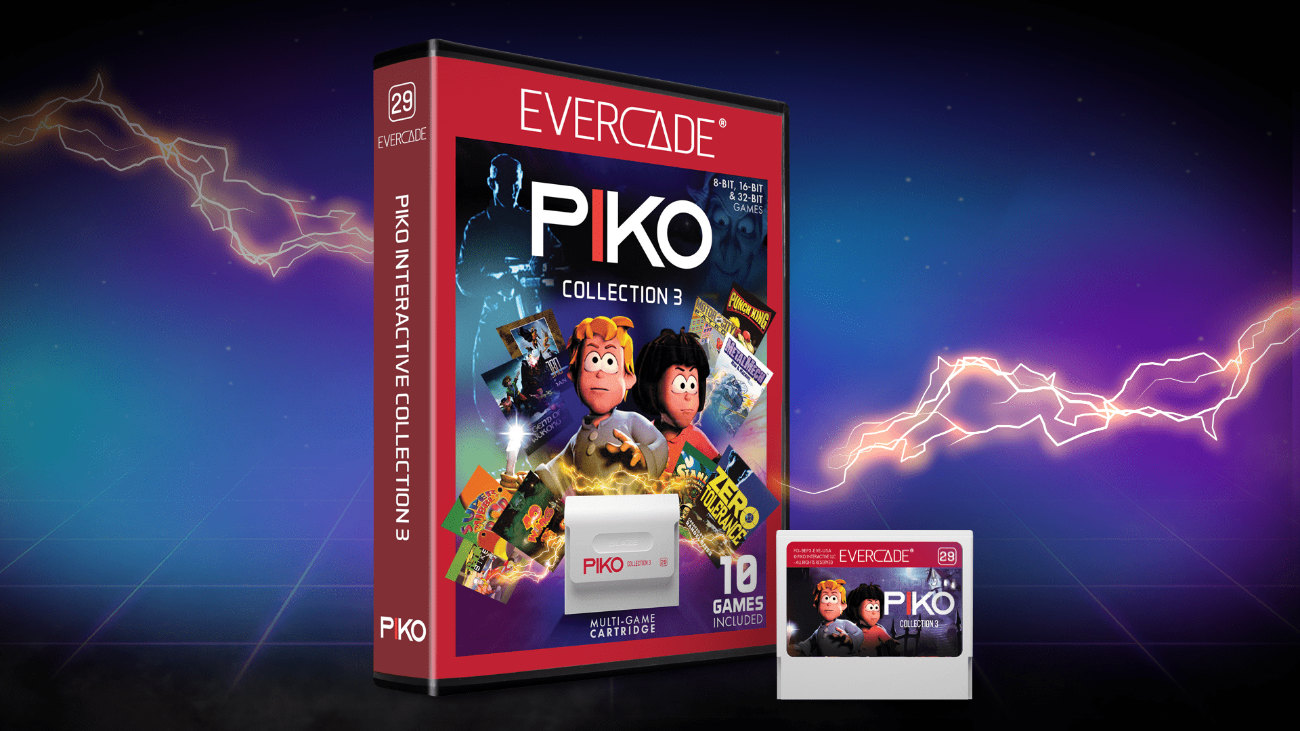 Yesterday Blaze Entertainment announced their latest
Evercade
cartridge, perhaps slightly earlier than intended, after a social media post by Funstock
was posted too early. The new collection is Piko Collection 3, and will be launched along side
Team 17 Collection 1, which was announced last Thursday
.
Blaze said in a blog announcement, "Since we started the Evercade project, two games have constantly been requested by our communities. 40 Winks is here in its 32-bit version, bringing the much-loved 3D platformer to Evercade systems. Zero Tolerance is not Evercade's first release of a first-person shooter, but this equally important title showed what 16-bit hardware was capable of, in an age where PC ports were struggling to perform."
The full line up of games for Piko 3 is:
40 Winks (3D Platformer, PSX)
Legend of Wukong (RPG, Mega Drive)
Metal Mech: Man & Machine (Action, NES)
Motor City Patrol (Driving, NES)
Punch King (Boxing, GBA)
Radikal Bikers (Previously Unreleased)
Stanley: The Search for Dr. Livingston (Action Adventure, NES)
Super Bubble Pop (Puzzle, GBA)
Sword of Sodan (Beat em Up, Mega Drive)
Zero Tolerance (FPS, Mega Drive)
Piko Interactive Collection 3 will be available to purchase on May 31st 2023. You can pre-order this collection, along with the Team17 Collection 1 Amiga cartridge from March 17th, 2023.