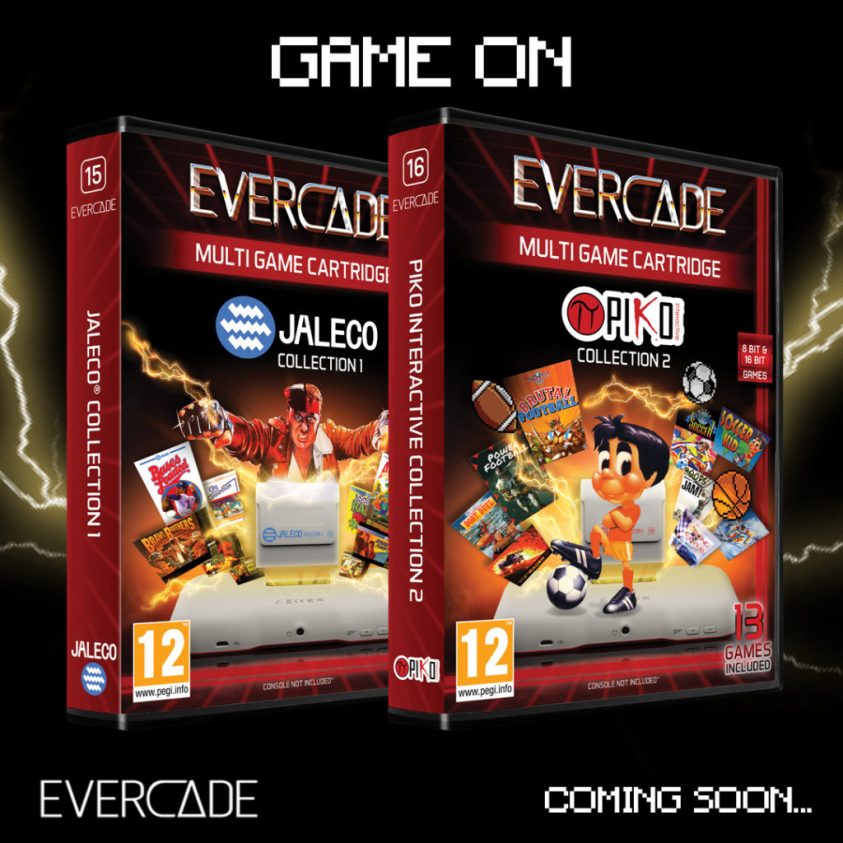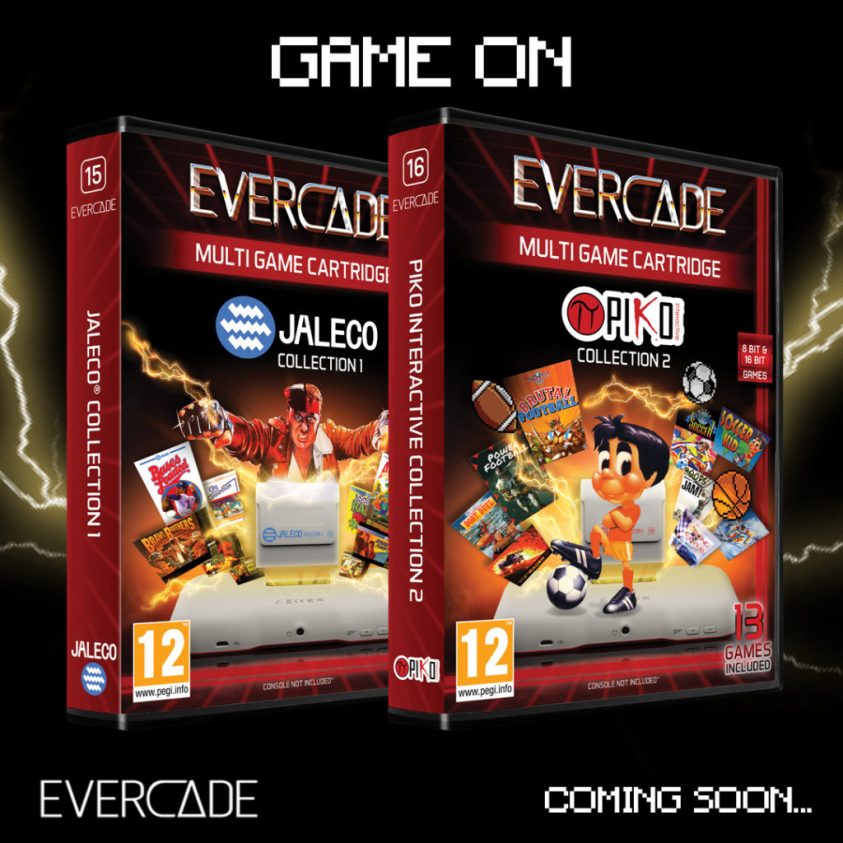 Evercade system – bringing the total of carts to sixteen. The new cartridges are Jaleco Collection 1 and Piko Interactive Collection 2.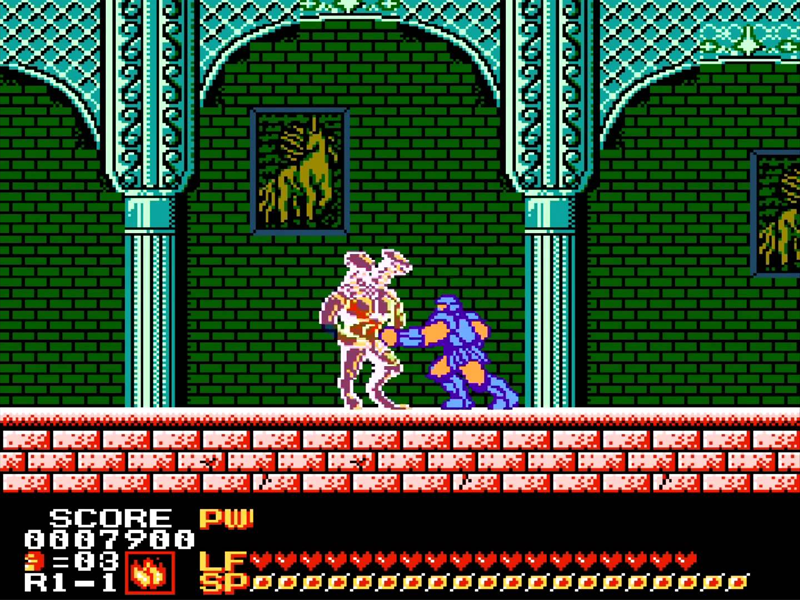 Astyanax
Bases Loaded
Brawl Brothers
City Connection
Earth Defence Force
Ignition Factor
Operation Logic Bomb
Rival Turf
Super Goal!
Totally Rad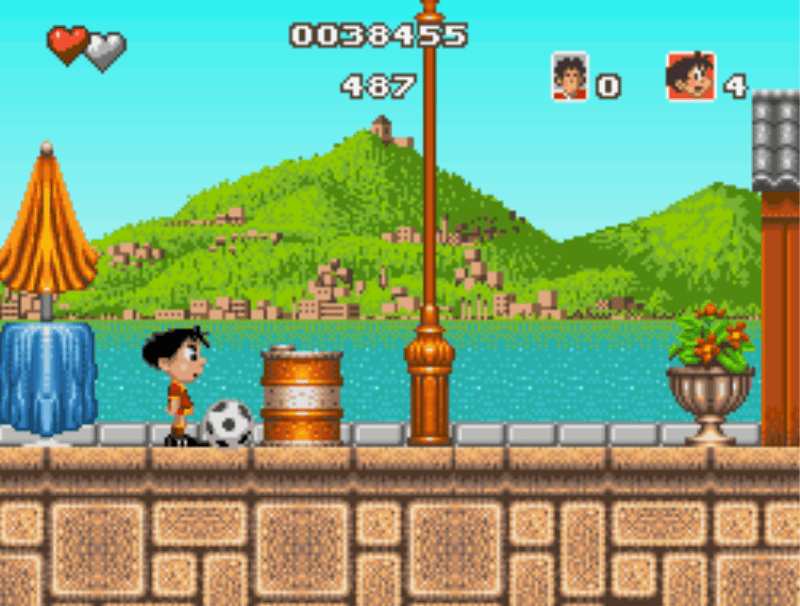 Brutal Sports Football
Eliminator Boat Duel
Football Madness
Full Throttle All American Racing
Hoops Shut Up and Jam
Hoops Shut Up and Jam 2
Power Football
Racing Fever
Soccer Kid
Summer Challenge
Top Racer 2
Winter Challenge
World Trophy Soccer

Both carts will be available from early 2021

Before 2021, Evercade are launching four other carts before the year end: An Oliver Twins Collection, two Lynx carts and a Xenocrisis & Tanglewood cart.

You can read our review of the Evercade here.