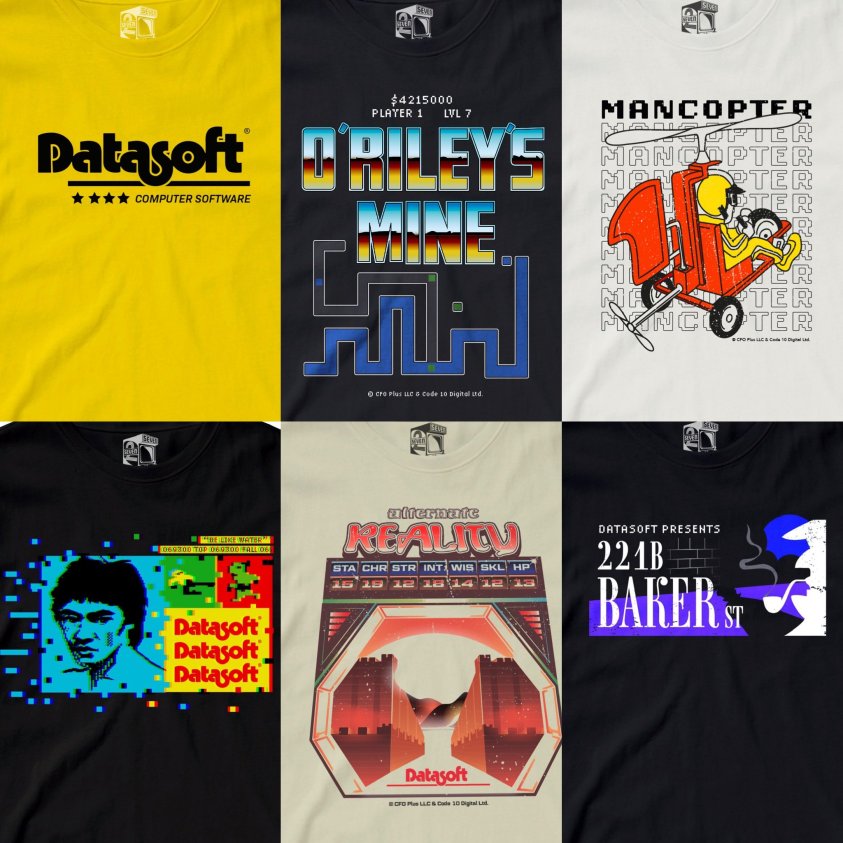 Retro-game T-shirt creators, Seven Squared, have added six new T-shirts based on, and games from DataSoft.
DataSoft was founded in 1980 and published many games for a variety of platforms.
The new T-shirts from Seven Squared are as follows:
Datasoft Logo Yellow Tee
Bruce Lee
ManCopter
Alternative Reality
221B Baker Street
O'Riley's Mine
The company have also recently created a StarFlight tee based on the game by Binary Systems and published by Electronic Arts.
You can buy the T-shirts from the Seven Squared website here.