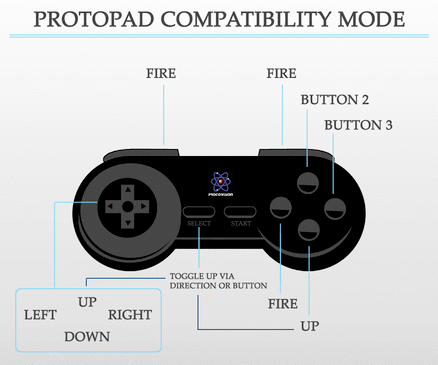 Protovison, the publisher of retro homebrew games such as
Soul Force
and
Sam's Journey
are seeking funding for a multi-button controller for Commodore 64 games, which will also work for Atari and
Amiga
.
The controller, named the Protopad, will have 8 buttons, and joy upon joy, one of the buttons is pre-programmed as Up, so there is a button to jump!
The Protopad will be compatible with C64 games that can already use a 2-button joystick such as Double Dragon and Robocop 2.
New homebrew coders will be able to define the buttons for their own games.
Funding is being sought to ensure that it can be produced at a price that makes it affordable. If they reach €5,000 then initial costs will be covered. At €10,000 then Knights of Byte will make a new version of Sam's Journey with multi-button support. At €15,000, Protovision will make new paddles for the C64, and at €20K a new multi-button joystick will be made.