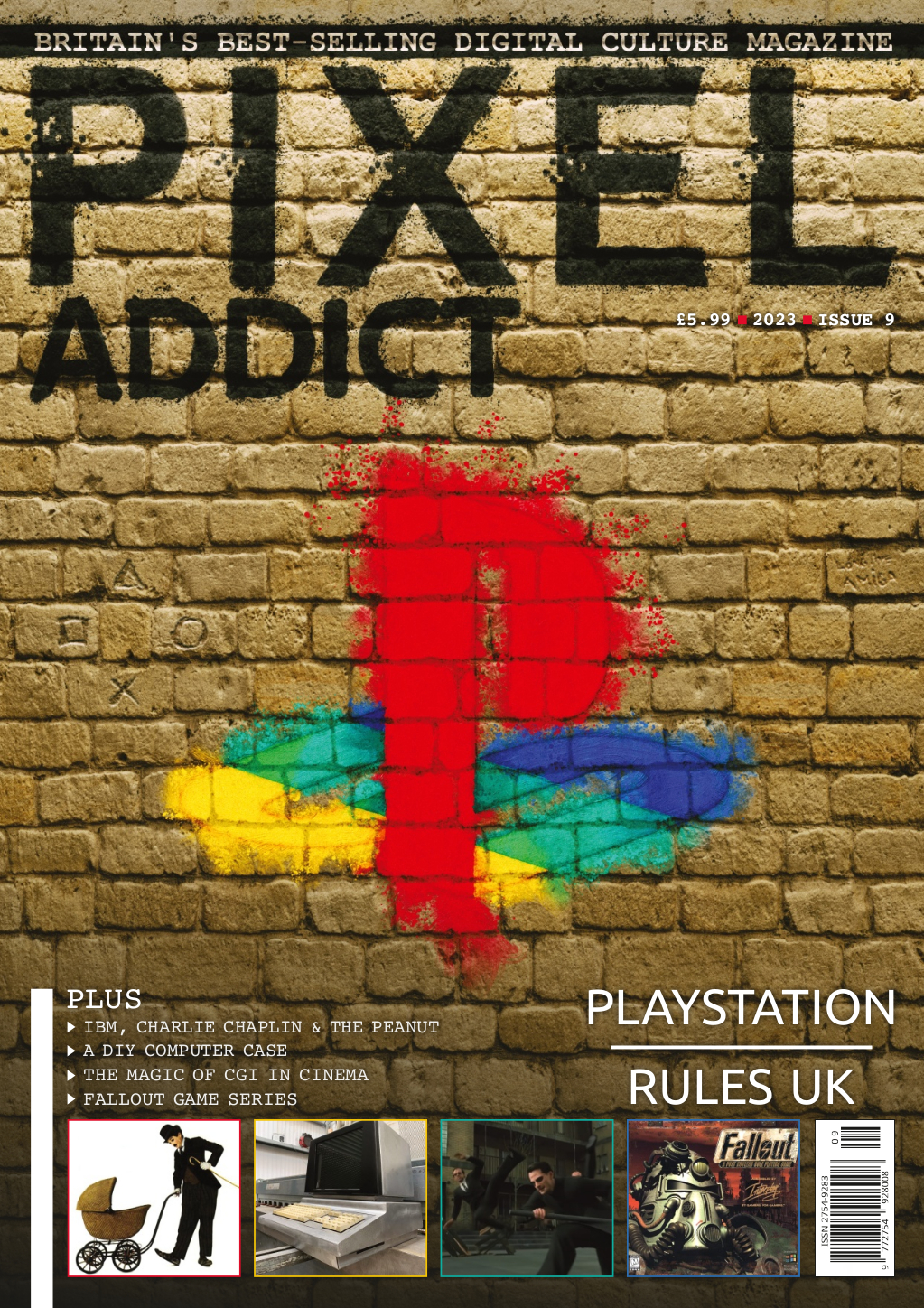 Pixel Addict, the multi-format retro tech magazine from the same people as Amiga Addict, has just launched its Issue 9. The cover story is about the cultural impact of the original PlayStation, which features guests including Violet Berlin (Bad Influence), Dominik Diamond (GamesMaster), Geoff Glendenning (Sony), Glen O'Connell (Psygnosis), Julian "Jax" Rignall (Virgin Interactive), Alex Verrey (Games World), Stuart Whyte (PlayStation) and Tim Wright (musician).
Other features in this issue include:
Wing Commander movie retrospective.
The Fallout series – let's rewind back to the origins of this remarkable post-apocalyptic game franchise.
Metal Music in video games.
The Evercade handheld console.
More from our BASIC programming series.
An overview of some of the most memorable CGI computer effects used in movies.
The Pixel Addict writers' favourite ZX Spectrum game picks.
Rare and unusual computing with the Hanimex Pencil II micro computer and IBM PCjr.
Retro Pentium PC restoration.
The A-Pet custom computer case.
My Dad Is A Nerd.
Sir Clive Sinclair's Z88 portable.
80s toys and collectables. This month it's Centurions: Ace McCloud.
Regulars such as News, Homebrew Heroes, readers' points of view and ex-Ocean Software's Simon Butler.
Plus lots lots more..!
More information is available here.