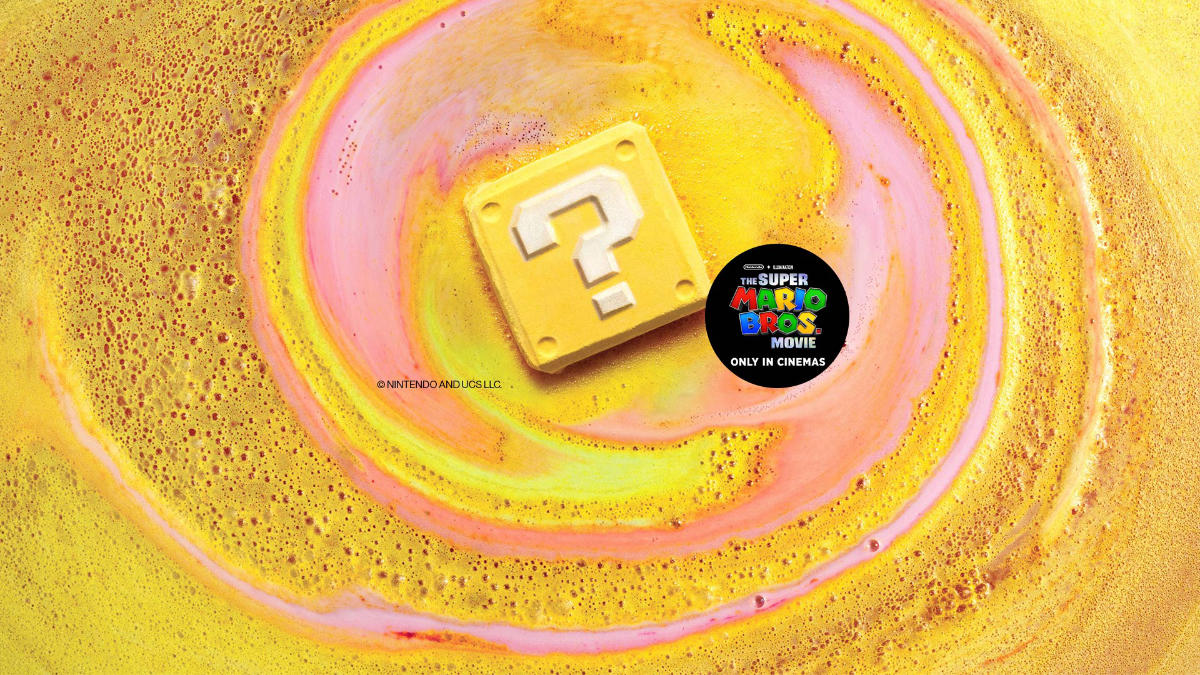 British bath and cosmetics brand, Lush, have teamed up with Nintendo to create a bunch of Mario themed bath products ahead of the upcoming Mario movie.
If you've ever wondered what Mario or Bowser smells like (cola, and cinnamon apparently!) then head down to Lush, and sniff them out.
Shower Gels​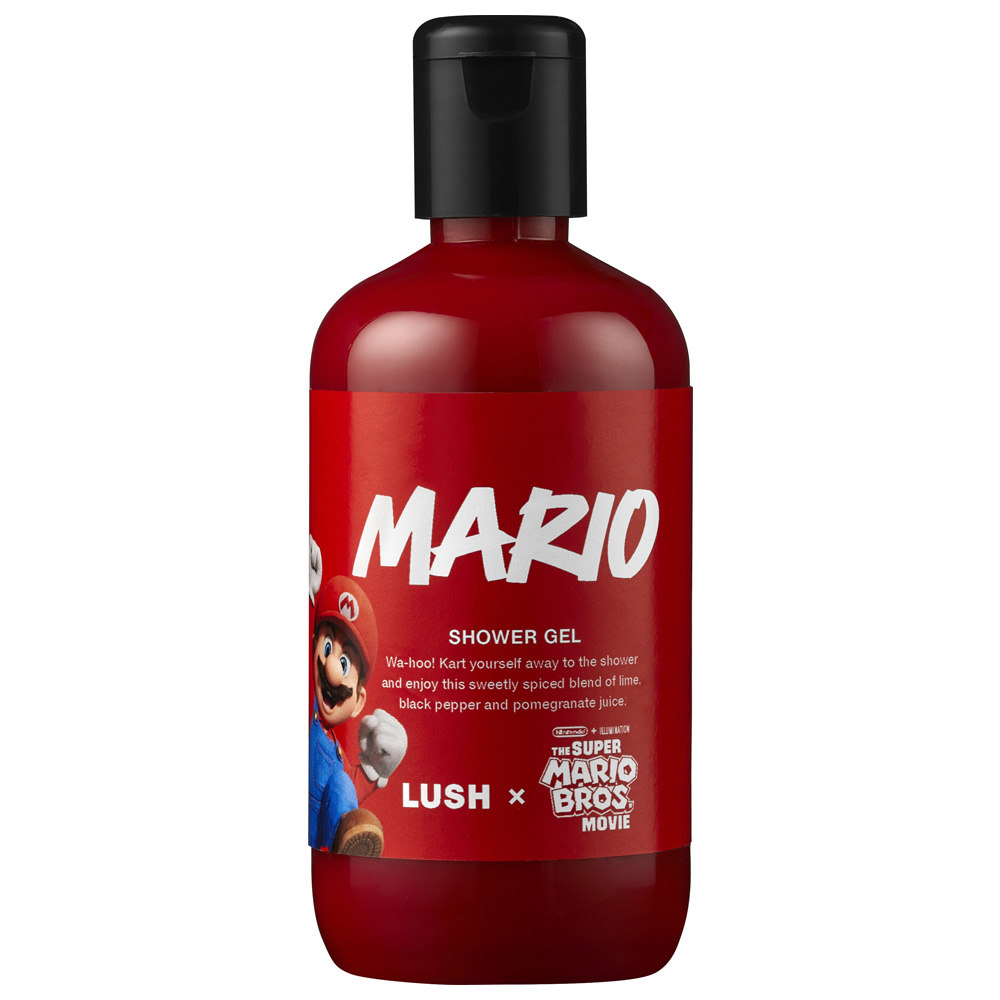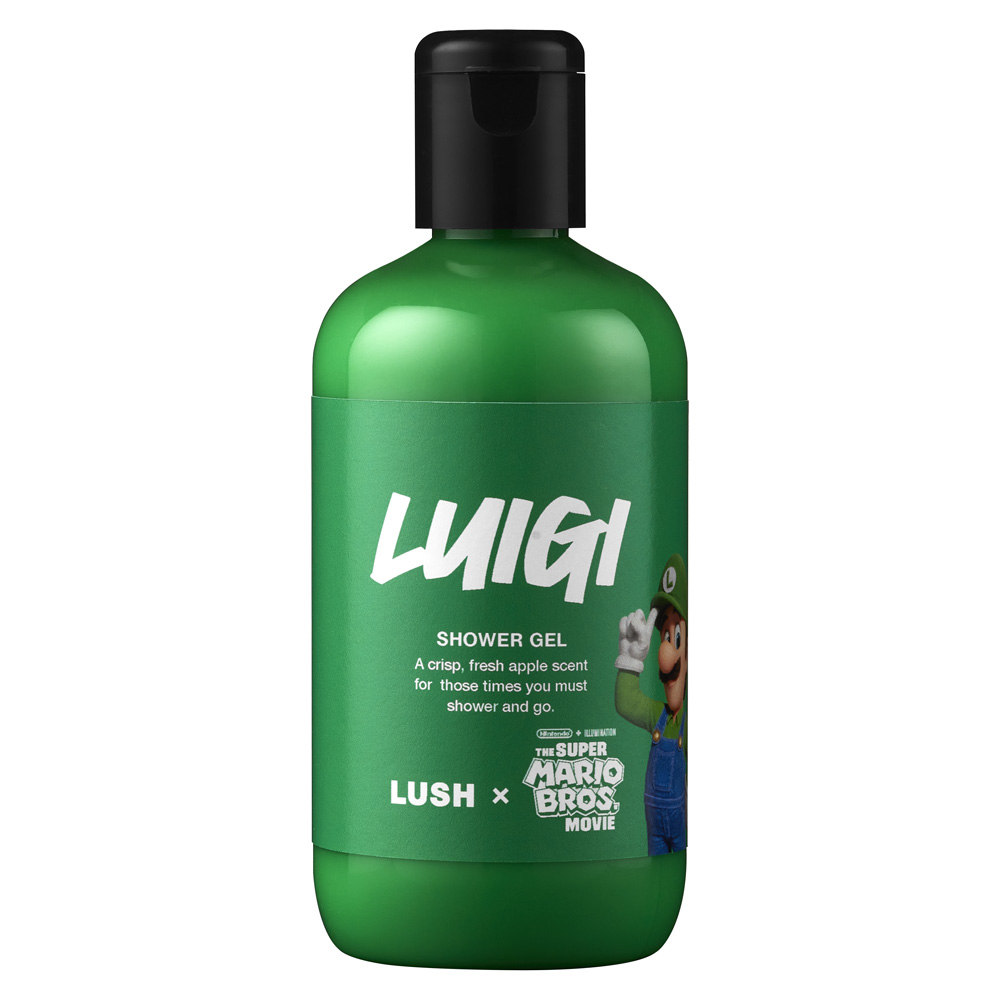 ​
Mario​
Mamma mia! Lashings of fresh pomegranate juice and Persian lime oil combine to create lathers of fruity cola fragrance. Soften your skin, and leave a pep in your step ready for a journey to the Mushroom Kingdom. Just watch out for those pesky pipes…
Luigi​
Everyone's favourite brother gets a star turn in the shower! Green, clean (but never mean), this shower gel uses zesty Brazilian orange and uplifting neroli oils to recreate the crisp scent of Luigi's home… the Big Apple! You will also find fresh apple juice alongside this fruity fragrance to add an extra dose of cleansing action.
$12.50 / £8 for 100 ml, $25 / £16 for 250 ml, or $40 / £27 for 500 ml.
Shower Jellys​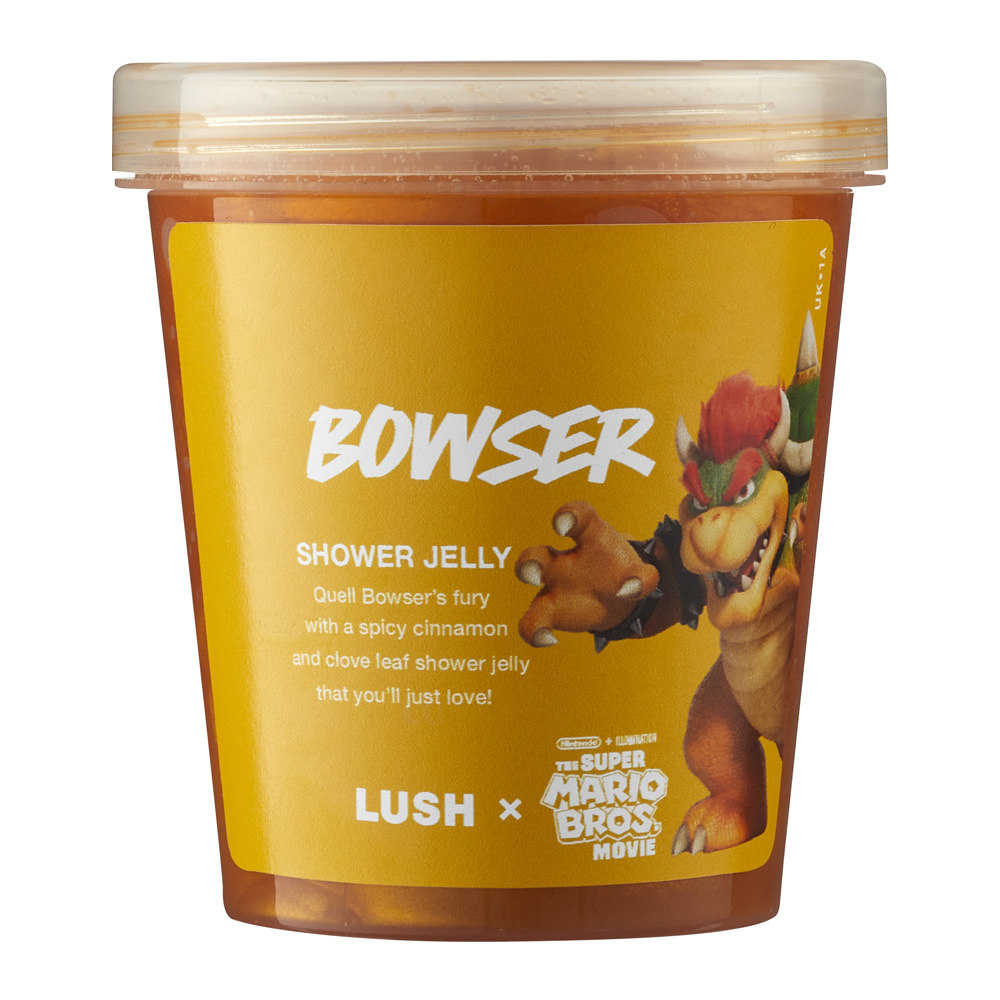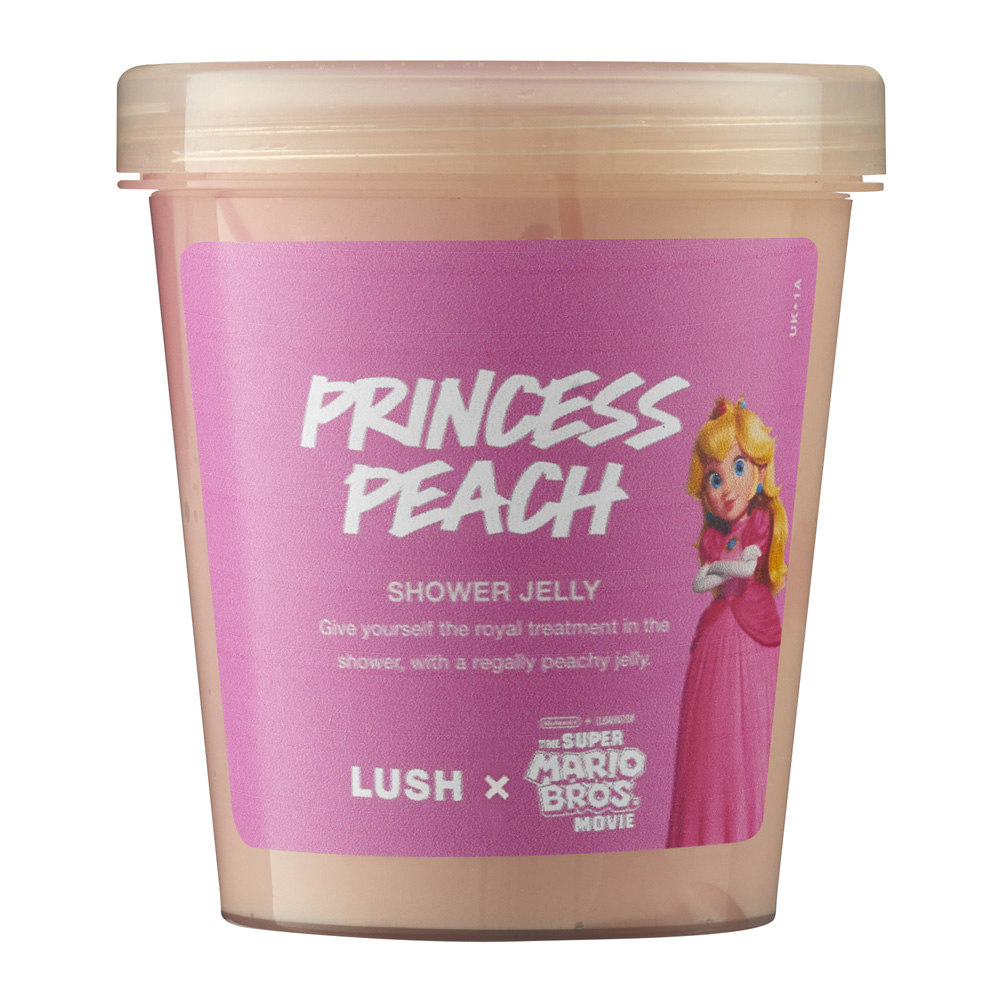 ​
Bowser​
Quell Bowser's fury with a spicy shower jelly that you'll just lava! A cunning combination of cosy cinnamon leaf oil, zingy lime, and sweet benzoin work together to create a warming fragrance that could calm even the King of the Koopas. Unleash the power of soothing seaweed to leave your skin feeling soft, cleansed, and cared for.
Princess Peach​
Perfectly pink and packed with peach juice, this skin-softening shower jelly is filled with the power of soothing seaweed and mood-boosting litsea cubeba. The fresh, mouth-watering notes of peach and pineapple create a tropical fruit medley reminiscent of sweet, sandy shores.
$9.50 / £6.50 for 3.5oz, $19 / £13 for 8.4oz
Princess Peach Body Spray​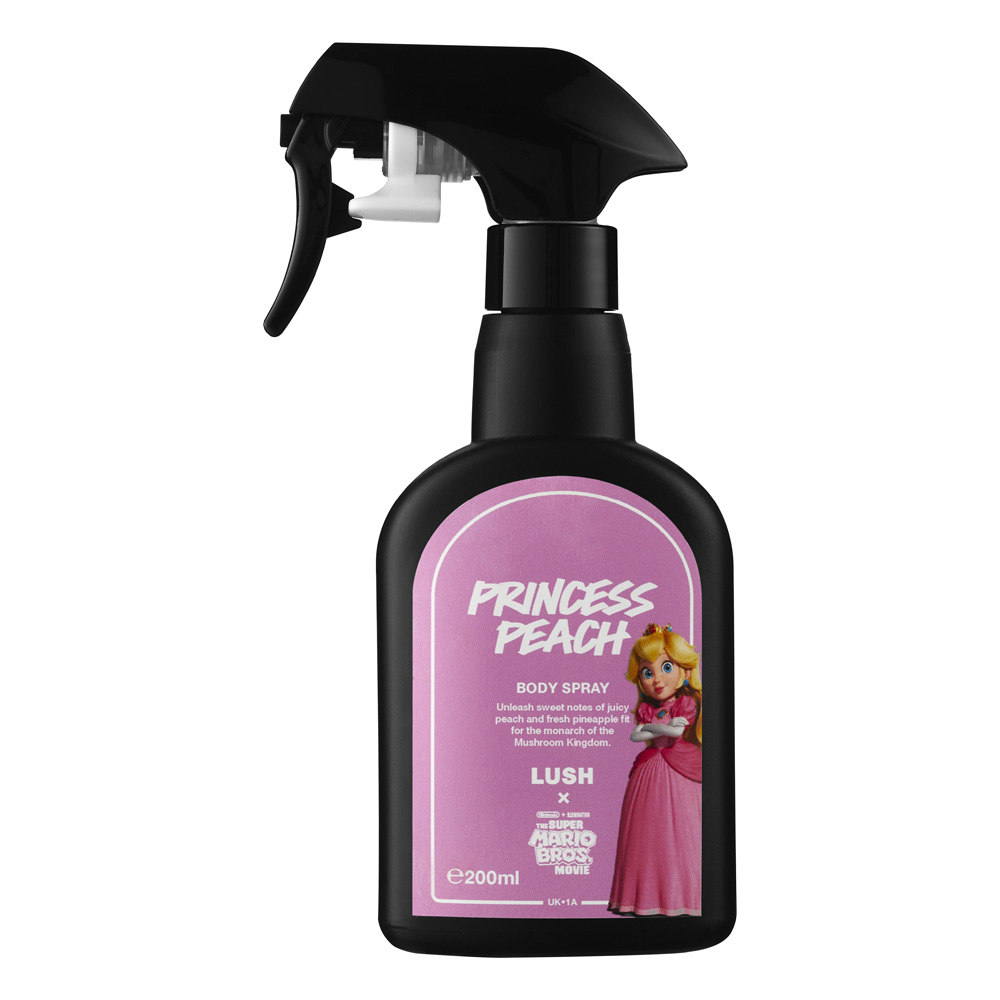 ​
As well as Shower Jelly, the Princess Peach fragrance is also available as a body spray.
Roll out the red carpet, royalty has arrived! One spritz of this juicy, uplifting fragrance will lead you to a pipe-dream of peach and pineapple. Bursting with exotic buchu and sweet wild orange oils, this real fruity beauty is worthy of the monarch of the Mushroom Kingdom.
$45 / £30 for 200ml
Question Box 2-in-1 Bath Bomb​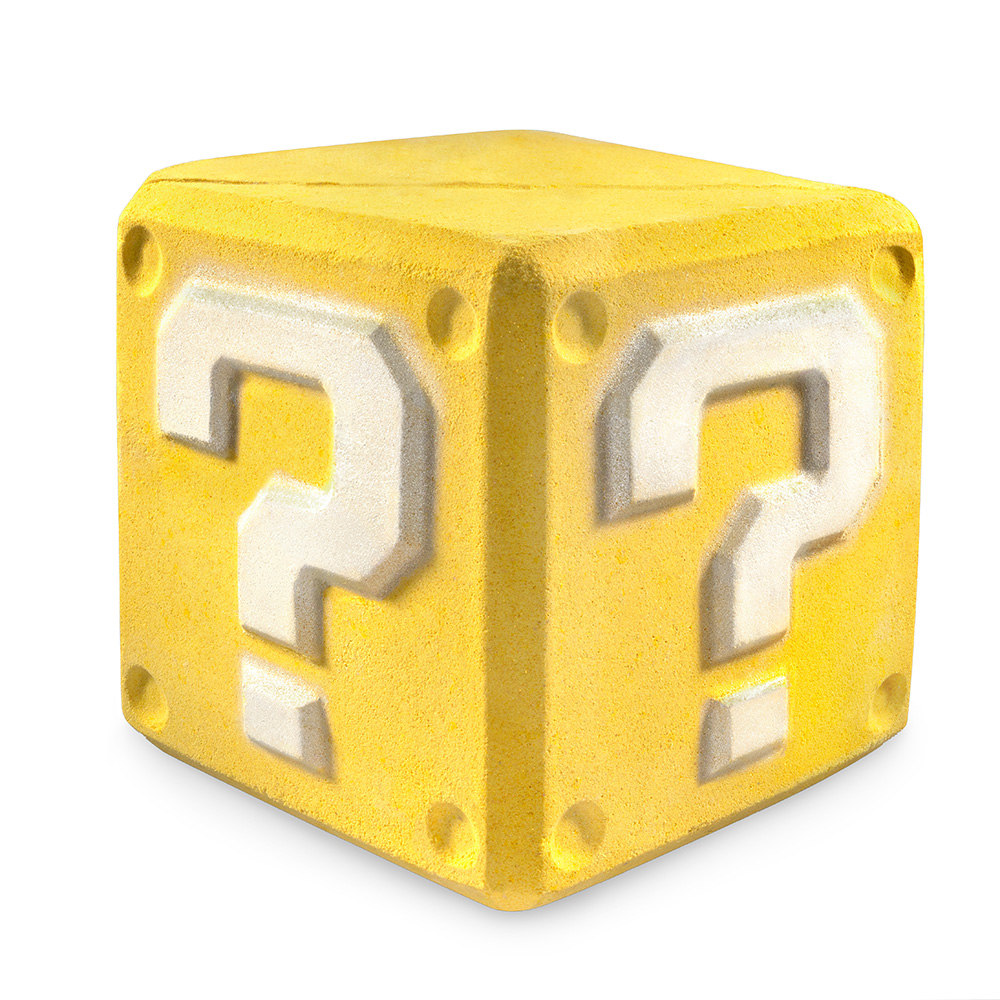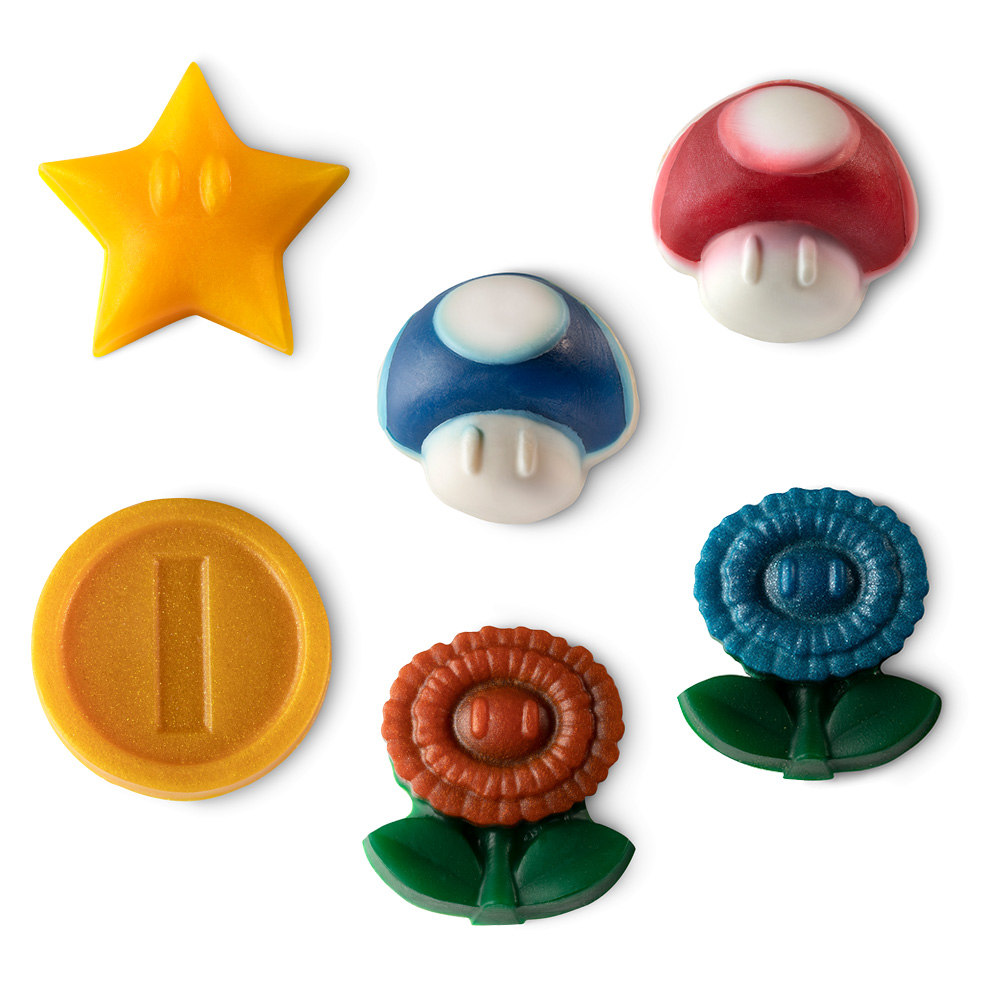 ​
Saving the best to last, this bath bomb features a power-up inside in the form of a soap. There are six different soaps that could be inside.
It's time to power-up your bathing! Inside each mysterious Question Block is one of six soapy power ups, each with it's own unique blend of fragrance and colour to give you a 1-up on bathing and really take it to the next level. Drop your Question Block into a warm bath and unleash your very own super power. What will you reveal? Let's-a-go!
$18 / £14
All products are available now at Lush stores and at the Lush website.